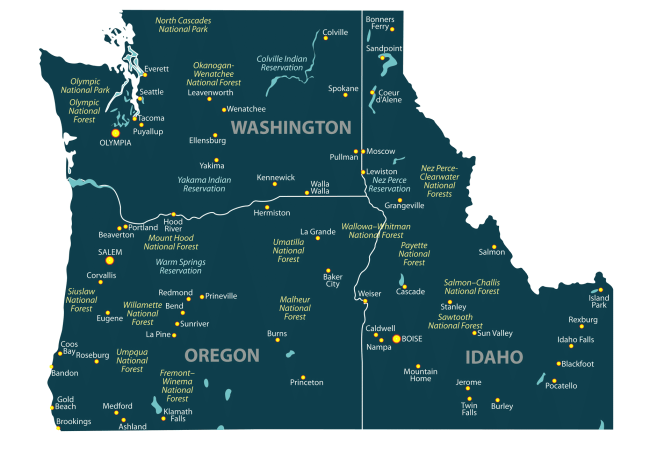 Join Us
Atlas Financial Services
Are you tired of chasing down bad debt and wasting precious company resources? Look no further than Atlas Financial Services to help manage your accounts receivables in the Pacific Northwest.
With over 25 years of experience, we have established ourselves as a reliable and effective debt collection agency. Our team specializes in collecting various types of debts, including tow tickets, parking tickets, medical bills, property management, auto sales, attorney fees, and judgments for small and large businesses alike. By partnering with us, you can rest assured that your debt recovery is in good hands.
Moreover, at Atlas Financial Services, we understand the importance of timely debt recovery. That's why we don't waste any time in getting started on your account. Simply request a DocuSign, and within minutes, your account will be set up and ready to go. Our user-friendly client portal allows you to easily access debtor information and receive accurate status updates on your accounts.
In addition, we take pride in our commitment to maintaining ethical and professional debt collection practices. Our team is trained to adhere to FDCPA, CFPB FDPPA, and FCRA guidelines, ensuring that our debt collection efforts are always within legal bounds.
What sets us apart from other debt collection agencies is our dedication to our clients' success. We only receive a percentage of the amount that we collect, and we do not charge any upfront costs. If we are unsuccessful in recovering your debt, you do not owe us anything. Our ultimate goal is to help our clients recover their debts while minimizing the impact on their business operations.
In conclusion, if you're looking for a reliable and effective debt collection agency in the Pacific Northwest, Atlas Financial Services is here to help. Contact us today to learn more about our services and how we can assist you in managing your accounts receivables. With our expertise and commitment to ethical practices, you can trust us to help you recover your debts efficiently and effectively.
We work off a contingency basis, no upfront cost.

You will be legally protected.

Our collectors are trained to follow FDCPA, CFPB FDPPA, and FCRA.

We are completely cloud based, unless requested otherwise.

Save time and money on new business.
Fun Facts
Facts For Choosing Us
Debt Collection Experience
Join Now!
Request a DocuSign
Our standard rate is 40/50; if our collectors collect, we keep forty percent; if our legal team collects, we keep fifty percent.